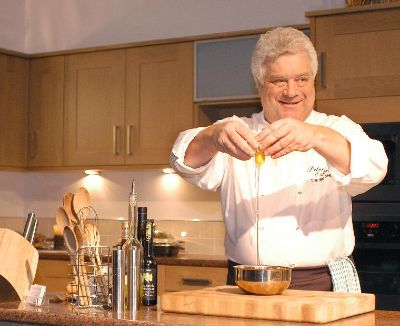 Welcome to The Big Chef website
Peter Osborne - 'The Big Chef', is one of the most accomplished 'live' cooking presenters today. He has shown his skill and knowledge in a fun but assured manner to audiences not only in this country but also many others.
He always seeks to involve his audience and to pass on his passion for cooking to them, but never in a patronising way.
For commercial enquires and bookings, The Big Chef' can be contacted via his agents. Email: them at v.pamagi@btinternet.com